USA Soccer Team T-shirts and Gifts. USA Soccer Team celebrates the American Women's soccer victory in the 2015 World Cup! The US Women's soccer team won the World Cup for the first time in 16 years. Let's celebrate women's soccer and women's sports overall by joining together in support. Thousands of young girls look up to the women on the US Soccer team.
USA Soccer Team Gifts feature a big soccer ball in the middle surrounded by American colors of red, white and blue. Above the soccer ball is USA and on the patriotic banner is SOCCER.
The soccer ball is circled by a blue band of white stars. Support USA women's soccer and may they have continued success in coming years!
USA Soccer Team T-shirts and Gifts
USA Soccer T Shirt

USA Soccer Large Clock

USA Soccer Shirt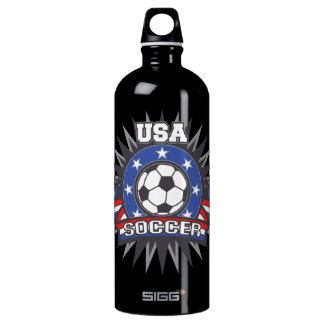 USA Soccer Water Bottle

USA Soccer T-shirt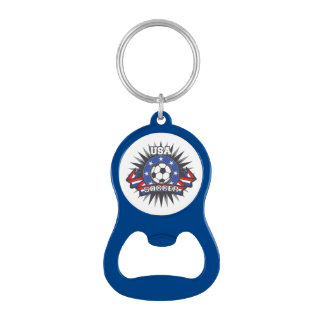 USA Soccer Bottle Opener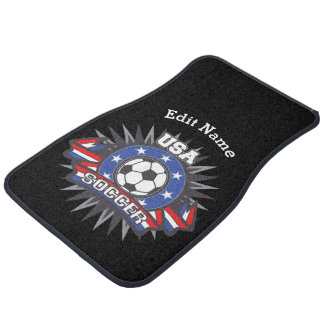 USA Soccer Car Mat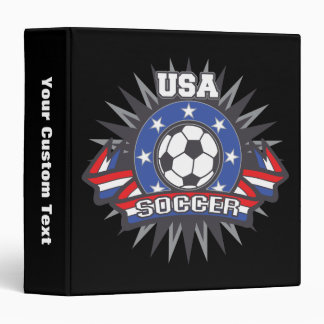 USA Soccer Binder

USA Soccer Wrist Watch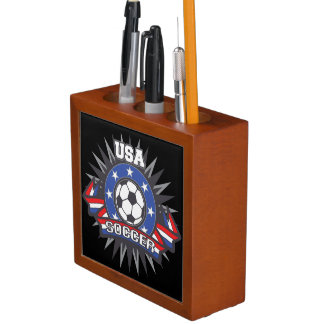 USA Soccer Pencil/Pen Holder

USA Soccer Metal Ornament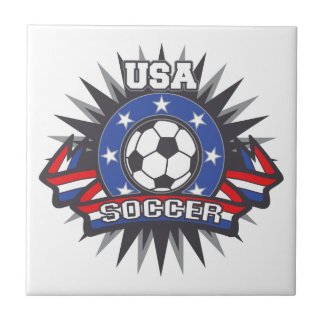 USA Soccer Ceramic Tile

&