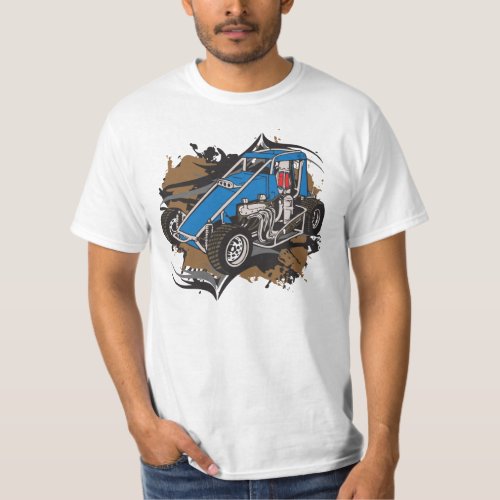 Race Car Tee Shirts

Midget Race Car Gifts. Are you a midget race car diver or a big fan midget cars? Check out these awesome motorsport gifts featuring a midget race car! Midget car racing in the 1930s and is popular in both the United States and Australia, where they are called speedcars.
Midget cars are very fast due to their power to weight ratio. Midget cars weigh only around 1,000 pounds but have roughly 350 horsepower.
When you put such a powerful engine in a small vehicle, midget racing is quite a dangerous sport. Many midget race events are held on the weekend so well-known drivers from other racing divisions can participate.
This Midget Race Car design features a detailed midget car with brown grunge background and tribal elements. It just screams for someone to get it and hit the track! You can see the great detail of the midget race car including the engine and tire tread!
---
Midget Race Car Gifts
---
This is a great gift for your midget car driver and fan! They will proudly display it and it will become a cherished racing gift! Promote the midget race car sport and win the race!