Football Champions Guide to Success. These Football Champions gifts are for the die-hard football players and fans! Football Champions has a line of football players and do they look tough and battle ready!
These football players have a message about being tough and successful; Champions Expect Pain, Endure Pain and Never Complain. Great football gifts for the football player and football fan.
This football design is black and white, so it's perfect for all football teams! Excellent football gifts for every level of football: high school football, college football and NFL football!
---
Football Champions Guide to Success
---
If you're a former football player you know this creed. Football Champions is a great set of football gifts for both the player and the fan. Just look up close at these football players!
They look menacing and not a team I'd want to meet on the football field! Get the best football gear for yourself and your favorite fan with Football Champions.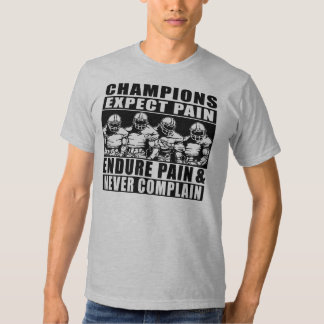 Football Champions T-shirt

Football Champions Silver-Colored Square Keychain

Football Champions Clocks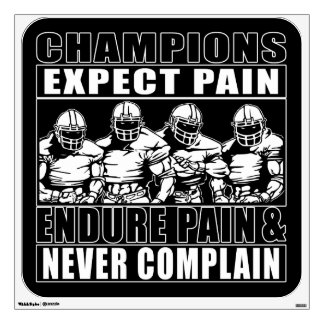 Football Champions Room Stickers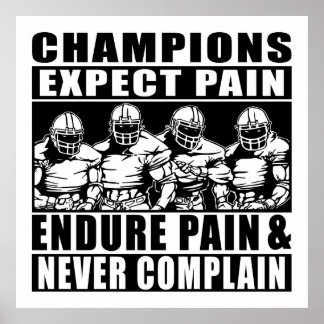 Football Champions Poster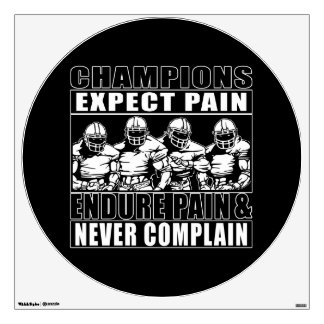 Football Champions Room Graphic

Football Champions iPhone 5 Covers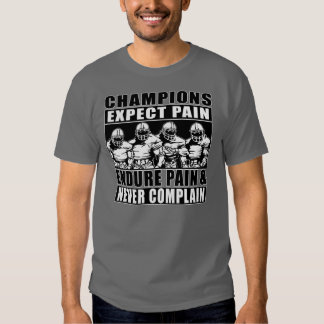 Football Champions Tee Shirt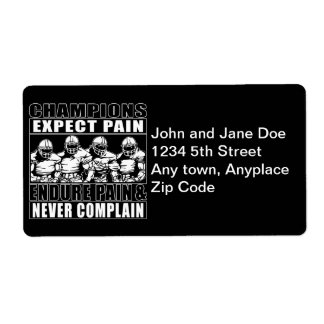 Football Champions Shipping Label

Football Champions 2 Inch Round Magnet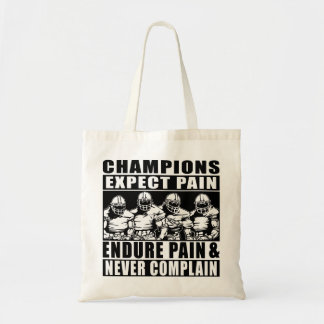 Football Champions Budget Tote Bag

Football Champions Vinyl Binder

&